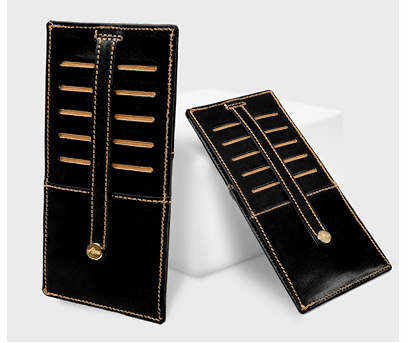 Credit Card File
An Abas original design and true classic and the ultimate purse companion. The credit card file has plenty of space for credit cards or loyalty cards. Each side has five credit card slots, each slot will hold two cards, and an open pocket for business cards or more credit cards. Snap tab closure keeps the cards securely in the card case. Full Side pocket will accommodate currency or receipts.
Made in the United States
3.125" X 6.75" X .375"
*Not all color & material combinations available.